Indexing Turntable Machines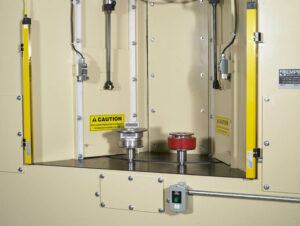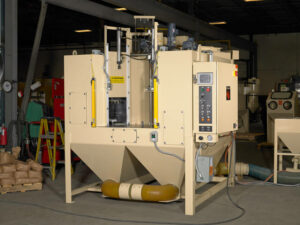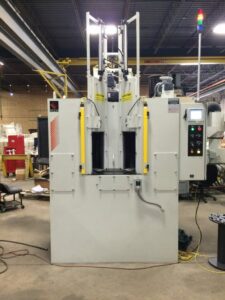 Indexing Turntable systems have been a staple in the manufacturing industry for many years.   An indexing turntable provides precise positioning of the work piece in front of blasting nozzles for guaranteed repeatability of process requirements.  These units allow for a variety of loading and unloading options, ranging from simple manual operation to more sophisticated robotic operations.
Empire offers a variety of standard platforms along with custom systems to accomodate almost any size work piece.  Depending on customers production requirements, configurations can range from 2 -24 rotating part stations.  Along with precise positioning of the indexing turntable, the rotating part stations add to the assurance of quality and complete part coverage during the blasting cycle.  These systems also allow for a variety of nozzle manipulation packages ranging from simple stationary nozzles, horizontal/vertical linear operations to more sophisticated robotic movement.